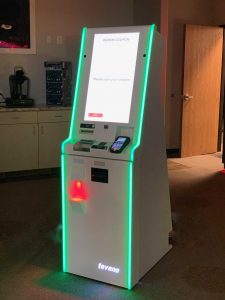 Nevatronix is a self-service kiosk manufacturer that designs and manufactures QSR ordering kiosk, bitcoin kiosk, bill pay financial kiosks, loyalty rewards kiosk, ticketing kiosk, information kiosk, vending kiosk, healthcare kiosk, valet kiosk, check-in kiosk, cash and cashless kiosk and any other self-service kiosk that you desire to manufacture.
Our product likes are second to none in terms of quality as well as endurance. As one of the most reputed self-service kiosk solutions provider, it is our endeavor to become more than just your vendor but more a partner to solve your business needs.
Self-Ordering Kiosk with Latest Technology
We provide end-to-end integrated solutions and are committed to development of innovative and complete self-service cash and cashless solutions. Rapidly emerging technologies have a very deep influence on efficiency and growth of any business.
If you have any doubt, explore our retail, health, and bank kiosks to gather the depth of our amassed volume of technical knowledge and finesse. There is umpteenth variety available in our much-admired digital signage kiosks for business corporations.
Get in touch with our experts to share your inputs for the kind of self-service kiosk you are looking for. Contact us now!
Dedicated Team Behind The Success of Self-Service Kiosk
Keeping this in mind, our team works day in day out to come up with solutions that turn the tide of profits and revenues in your favor. When it comes to earning customer's loyalty and trust there is only one thing that works – a technologically competent and highly efficient product and that is what we provide you with.
Bank on our years of market experience and rich expertise that we have managed to gain the trust of a number of market players. Check out our  esteemed list of business partners in this exemplary journey hitherto.
We believe in providing nothing short of the best self ordering kiosk. You can be assured that each of our self-service kiosk has been immaculately manufactured with sleek body, and lightweight components that offers an array of configurations and compliant software to enhance protection of customer data to meet the intricate business needs.
Ready to Consult?
Doubtful or satisfied with our self service kiosk, do not procrastinate any further and head off for a thorough discussion with our experts.
Feel free to give us a call (+1 888 816 7836) or send us a mail (sales@nevatronix.com) to start off at a higher note!