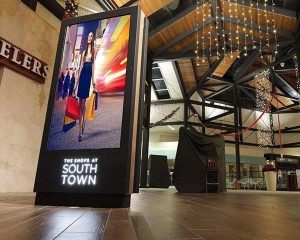 Nevatronix is a name known for custom digital signage kiosk manufacturing in the USA. Our solution package includes software, hardware, creative content design, support, and installation services.
Being one of the oldest players in this domain, we understand what kind of digital signage kiosk software solutions work best for companies. As the demand for brand promotion and recognition soars, we provide a set of unique solutions to design and manufacture a touch screen kiosk to boost customer engagement.
Whether to welcome customers (or guests) or advertise products (or services), a digital signage kiosk plays an integral part in creating brand awareness amongst customers to improve sales and for sustainable profitability.
Explore our services for indoor as well as outdoor kiosk to understand the depth of our services and relevance for business organizations for all sizes and nature.
Custom Solutions for Electronic Kiosk
Our prime focus is on providing a solution that has right proportion of affordability and latest technology. Whether it is for retail, bank, hospital, restaurants or corporate sector, our digital information kiosk promises multiple applications across almost all the industries worldwide.
It doesn't matter what size of business you own, our custom digital signage kiosk solutions can be personalized by all as per their budget and requirement. If you have any peculiar requirements, talk to one of our experts and get going.  Contact us now!
Digital Information Kiosk For All Industries
Our range of solutions includes plethora of digital signage products from window projection system to digital signage for marketing, advertising, casinos, healthcare, stadiums, arenas, education, hospitality, hotels, financial institutions, and restaurants to name a few.
Do not hesitate and consult our experts to know more about the umpteenth variety in our digital signage kiosks to verify if it fits in your company.
Digital Signage Kiosk Features:
Multiple screens for different purposes.
Manufactured from high quality and durable metal and/or plastic.
Easy installations
Intuitive user interface
Smooth navigation and functionalities
Low maintenance and affordable
Let Us Talk It Over:
Whether you seek standard digital signage kiosk or you want to get it personalized, our customer support team is there round the clock to provide all the answers to your queries. For any other information on our digital signage kiosk, please feel free to give us a call (+1 888 816 7836) or send us a mail (sales@nevatronix.com)
Our team will gladly assist you throughout the process and provide you with exactly what you need.